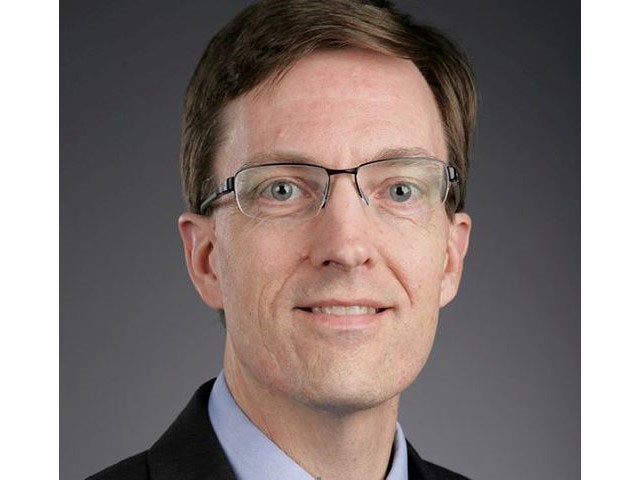 COMMERCIAL UPDATES | Ayres appointed new Dean and Administrative Director of KSU at Trumbull
Also among today's business updates: Farmers National Banc Corp. and the Institute of Advanced Manufacturing Innovation and Applied Research.
WARREN – R. William (Bill) Ayres IV has been selected as the new Dean and Executive Director of Kent State University in Trumbull.
Ayres is currently Professor of Political Science at the University of Toledo, where he previously served as Vice-Rector for Academic Affairs from 2018-2020 and Vice-President for Academic Affairs from 2017 to 2018. He will join Kent State on January 18. 2022.
"I am really excited to be coming to Kent State Trumbull," Ayres said in a press release. As I shared in my interview, I think Trumbull is doing one of the most important jobs at the heart of Kent State's mission: to change the world to be a better place. joining the people there as part of the team to make this change happen. "
Ayres received her Doctor of Philosophy and Master of Arts in Political Science from Ohio State University and a Bachelor of Arts in Political Science from Williams College.
Prior to the University of Toledo, Ayres worked at the Wright State University Graduate School from 2010 to 2017, as Assistant Dean, Acting Dean and then Associate Dean.
From 2006 to 2010, he was Director of the Center for Global Citizenship at Elizabethtown College, becoming the first full-time director in the history of the center. He was also the founding director of the International Relations program at the University of Indianapolis from 2000 to 2006.
Farmers National Banc Corp. declares quarterly cash dividend
CANFIELD – The Board of Directors of Farmers National Banc Corp. this week declared a quarterly cash dividend of 14 cents per share, which is a 27% increase over the same period last year.
The cash dividend in common stock will have a record date of December 10 and will be payable to shareholders on December 31.
"The 27% increase in our quarterly cash dividend reflects both our strong performance in 2021 and the successful closing of the Cortland Bancorp transaction." Said Kevin J. Helmick, President and CEO of Farmers, in a press release. "This increase marks the sixth consecutive year that our dividend payout has increased and reflects our optimism for the future of farmers. Since 2015, our annual cash dividend has grown at an impressive 26% compound annual growth rate, reflecting our strong financial results and our commitment to return capital to shareholders.
AMARII extends its call for advanced manufacturing projects
YOUNGSTOWN – The Institute for Advanced Manufacturing Innovation and Applied Research recently announced the extension of its call for advanced manufacturing projects.
The new deadline is December 22.
Project ideas can encompass manufacturing, machining, process improvement, automation, supply chain improvement, energy and energy efficiency, technology improvement, reduction of costs, etc.
Priority attention will be given to ideas that demonstrate the ability to:
Advanced manufacturing technologies;
Promote growth and job retention;
Strengthen the economic competitiveness of businesses in the Valley.
Applications should be made online here. Questions about the program can be submitted through the contact information on the website.
AMARII was created to advance manufacturing technologies in Northeast Ohio. It is a wholly owned subsidiary of the National Center for Defense Manufacturing and Machining, the parent organization of America Makes.
– Do you have an ad about your business or organization that you would like to share? Send an email to [email protected]