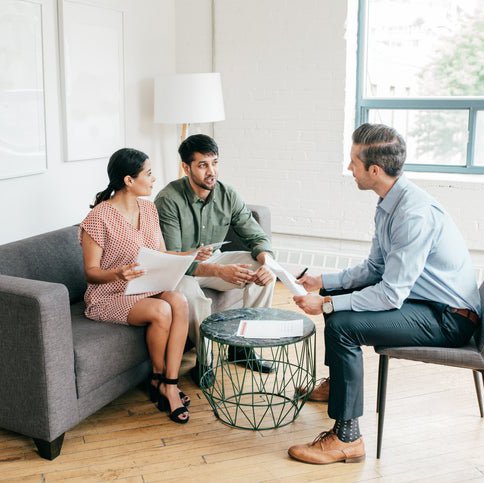 Could higher mortgage rates be good for homebuyers?
Higher rates might not be what buyers want, but there could be a silver lining.
---
Key points
The average 30-year mortgage rate at the start of March is close to 4%.
Although higher rates make it more expensive to finance a home, they could have a positive impact on the housing market by decreasing demand.
---
Many buyers have spent much of 2021 bemoaning the fact that home prices have become prohibitively high. The good news, however, is that mortgage rates have remained at competitive levels throughout 2021, helping to offset the hit from rising home prices.
Right now, mortgage rates are still quite attractive from a historical perspective. But they are not as low as last year. In fact, as of this writing, the average 30-year mortgage rate is close to 4%. And rates were higher in the first two months of 2022 than they were at any time in 2021.
Of course, the more interest buyers have to pay on a mortgage, the more expensive it becomes to finance a home purchase. But higher mortgage rates aren't necessarily a bad thing, as they could lead to a hot trend.
Will higher rates repel home buyers?
One of the main reasons home values ​​have managed to soar through 2021 is that buyer demand has remained strong at a time when inventories were particularly low. At present, inventory is still low and buyer demand is still quite high. But if mortgage rates continue to rise or remain at their current levels, buyer demand could begin to cool. And that could, in turn, lead to lower house prices.
Additionally, if buyer demand wanes in the wake of rising mortgage rates, today's homebuyers may be less likely to find themselves in bidding wars. It's a very stressful thing to deal with, so seeing a downturn in the housing market this year could be a good thing.
How to get a lower rate on your mortgage
If you're eager to buy a home, but mortgage rates have gone up this year, there are steps you can take to get more affordable financing. First, try to improve your credit score if it's not as high as you would like. Pushing that number into the upper 700s could make you eligible for the lowest interest rate available from any local mortgage lender.
At the same time, aim to pay off some debts so you can lower your debt ratio. This is another important factor that lenders consider when granting mortgages.
Finally, be diligent in your purchases. Lenders can set mortgage rates at their own discretion, so collecting a few different offers might make it easier to find the best deal.
While a slight rise in mortgage rates could lead to lower buyer demand and lower home prices, in the end, today's buyers still don't want to spend more than necessary on a mortgage. . We don't know exactly what the trend for rates will be for the rest of the year and to what extent, if at all, they will continue to climb. But if you boost your credit score, pay off existing debt, and do a good job of comparing offers, you'll put yourself in a better position to reap as much savings as possible on a home loan.
A Historic Opportunity to Save Potentially Thousands of Dollars on Your Mortgage
Chances are interest rates won't stay at multi-decade lows much longer. That's why it's crucial to act today, whether you want to refinance and lower your mortgage payments or are ready to pull the trigger on buying a new home.
Ascent's in-house mortgage expert recommends this company find a low rate – and in fact, he's used them himself to refi (twice!). Click here to learn more and see your rate. While this does not influence our product opinions, we do receive compensation from partners whose offers appear here. We are by your side, always. See The Ascent's full announcer disclosure here.