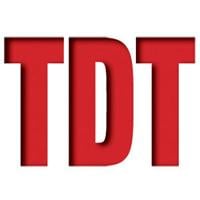 East Tennessee Children's Hospital identifies systems flaw that may have compromised sensitive information | News
According to a press release from the hospital, East Tennessee Children's Hospital documents containing highly sensitive personal information may have been compromised.
The Thursday, April 7 statement was sent to alert the public to a cyber incident that occurred in March.
The statement said ETCH discovered "unusual activity" on its network on March 13. A subsequent investigation revealed that a cyber incident affecting the hospital began around March 11.
Following the discovery of the breach, hospital representatives said its staff worked to secure the data and protect ETCH's internal systems from future incidents.
Hospital documents "may have been accessed or copied," as part of the breach, the statement said. These documents may have included sensitive information such as social security numbers, medical information, and credit or debit card information.
The statement stresses that its conclusions are preliminary, as the investigation into the incident is ongoing. However, it does suggest potential strategies data subjects can adopt to prevent their information from being used without their permission.
The hospital will contact people whose information may have been compromised on an individual basis.
People who are concerned that their information may be misused can access one free credit report per year from the credit bureaus of Equifax, Experian and TransUnion. Additionally, they can place fraud alerts on their credit reports and freeze their credit.
Those who still have questions can reach the ETCH helpline at 1-833-749-1685 from 9 a.m. to 9 p.m. Monday through Friday.