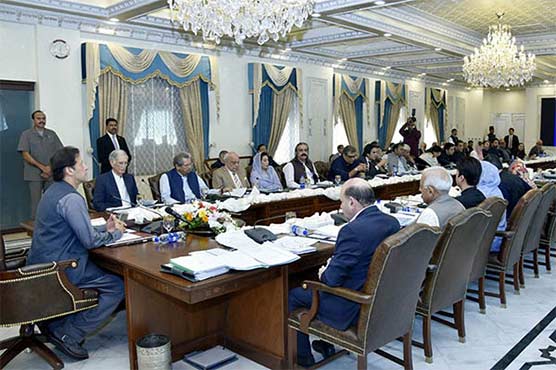 Federal Cabinet Approves Rs315b Loan Distribution Among Youth Under KJP – Pakistan
Published on 03 Aug 2021 9:52 p.m.
Federal cabinet approves distribution of Rs315b loans among young people under KJP
ISLAMABAD (Dunya News) – The Federal Cabinet has approved the distribution of Rs 315 billion in loans to young people under the Kamyab Jawan program during the current fiscal year.
This was announced by Minister of Information and Broadcasting Chaudhry Fawad Hussain as he addressed the media about the decisions taken at the Federal Cabinet meeting held by Prime Minister Imran Khan in Islamabad. today (Tuesday).
The minister said that around four million young people will benefit from the initiative to set up their own businesses, thereby strengthening the country's economy.
He said that young journalists will also be included in this program.
Chaudhry Fawad Hussain said the meeting was informed that the vaccination rate in Karachi and Hyderabad is very low compared to other towns in Punjab and Khyber Pakhtunkhwa. He said the slow vaccination campaign in Sindh is creating problems for others. He urged the Sindh government to improve its governance instead of playing politics on the critical issue of the pandemic.
He said the meeting was also informed that 23 Pakistani prisoners in Saudi Arabia had returned home. He said that this had become possible thanks to the special efforts of Prime Minister Imran Khan to provide maximum relief and facilities to Pakistanis living abroad. He said in this regard that Prime Minister Imran Khan has issued clear instructions that the performance of our staff in the Ministry of Foreign Affairs will be linked to the satisfaction of Pakistanis living abroad.
The minister said that the CDA chairman had briefed the Cabinet on measures taken against encroachments in sectors E-8 and E-9 of Islamabad. In this regard, the Prime Minister ordered to take all possible measures for the restoration of green spaces in Islamabad.
The Cabinet was also informed of the current economic indicators. It has been said that despite the Corona pandemic, the country's economy is moving in the right direction and the industrial sector is booming thanks to effective government policies.
The minister said the inflation rate has been reduced to 7.4 percent while our large-scale manufacturing has increased by 14.6 percent.
He said Energy Minister Hammad Azhar briefed the Cabinet on the current energy situation in the country. He was told that power cuts during June and July of this year increased due to high demand and poor distribution system with previous governments not focusing on this sector.
The Information Minister said the Federal Cabinet also approved setting the support price for cotton at Rs 5,000 per 40 kilograms.