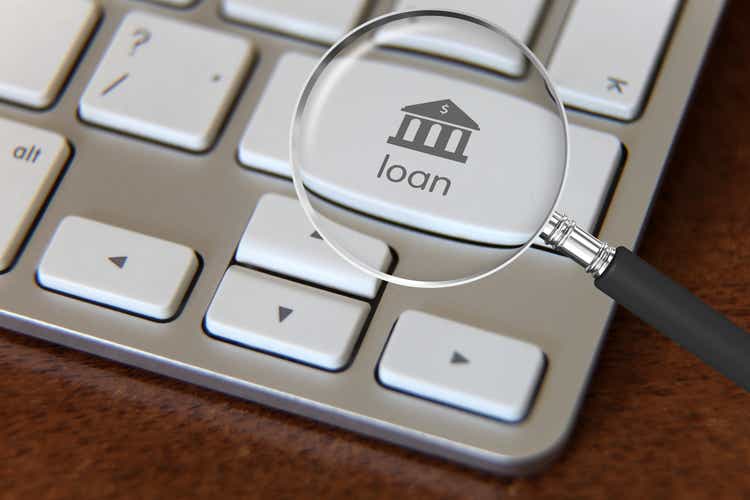 FinVolution's Q2 revenue was boosted by record trading volume (NYSE:FINV)
End of Evolution (NYSE: FINV) advanced stock 3.4% Monday after hours after second-quarter revenue beat expectations for the China-based fintech, thanks to record transaction volume.
For the third quarter, FinVolution (FINV) expects its trading volume to be RMB 44.0 billion (US$6.4 billion) per RMB. 45.0 billion (6.5 billion US dollars).
"Backed by a strong financial position, we are well prepared to seize existing and new opportunities in the markets in which we operate," said Chief Financial Officer Jiayuan Xu.
Meanwhile, second-quarter net revenue of RMB2.7 billion ($398 million) beat analysts' average estimate of $384.6 million and rose from $2.4 billion. RMB as of June 30, 2021.
Adjusted operating margin of 24.6% at the end of June compared to 29.6% in Q2 2021.
The total trading volume reached RMB 41.5 billion in the second quarter, up 24.3% from the same period a year earlier.
The total outstanding loan balance stood at RMB 56.4 billion as of June 30, a year-on-year increase of 43.9 percent.
Provision for loans receivable in the second quarter was RMB 59.1 million, compared to RMB 81.9 million in the second quarter of last year, reflecting a lower than expected default rate due to the transition to better quality borrowers.
Conference call at 8:30 p.m. ET (8:30 a.m. Beijing/Hong Kong time on August 23).
Earlier, FinVolution Group Non-GAAP EPS of $0.31, revenue of $398 million beat $13.45 million.