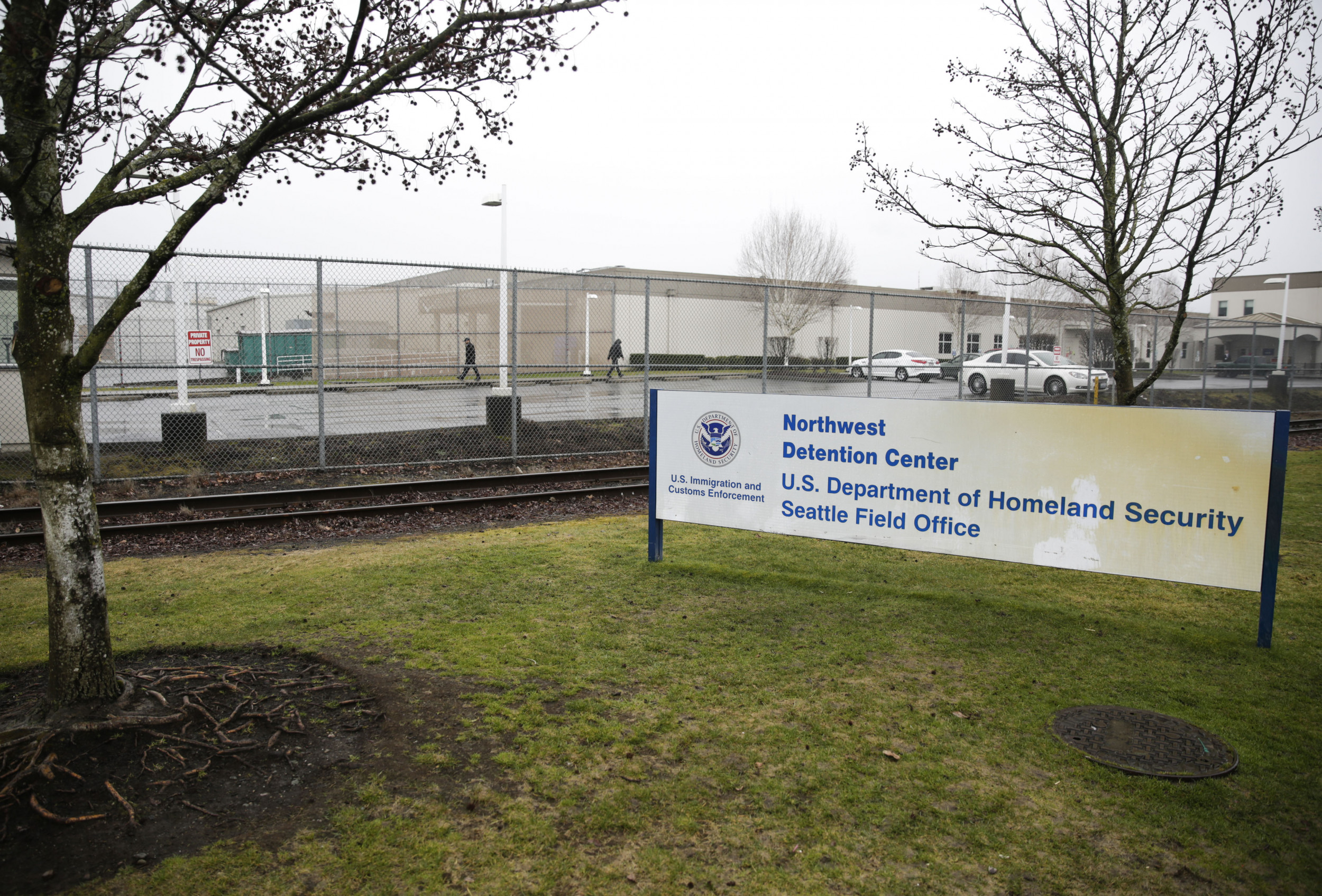 Private prison operator GEO Group must pay inmates a minimum wage for their work, jury rules
After a two-and-a-half-week trial, a federal jury ruled Wednesday that a for-profit prison company must pay its employees the state minimum wage of $ 13.69.
The court found that GEO Group, a private prison operator that operates the Northwest ICE Processing Center in Tacoma, Wash., Violated state minimum wage laws by paying its employees only $ 1 a day. The wage violation had been going on for more than 15 years.
The company currently operates 57 penal or detention facilities across the United States, in addition to five overseas facilities.
The GEO group reportedly used the work of immigration detainees to staff nearly every position at the North West Ice Center, in addition to security. This includes laundry services, food preparation, maintenance and cleaning of the 1,575 bed facility. Workers were also forced to "provide thousands of hairstyles" to the centre's barber shop, the Washington state attorney general's office said.
The lawsuit, which was originally filed in 2017, said the company had paid its workers just one dollar a day since at least 2005. Workers would sometimes be given extra food instead of paying, according to the lawsuit.
In addition, in interviews with the authorities, the detainees "described working at night to polish the floors and paint the walls in exchange for crisps and sweets."
US Immigration and Customs Enforcement (ICE) renewed its contract for the facility in 2015, and GEO Group estimated that a center at full capacity could generate $ 57 million in revenue per year.
A U.S. District Court will now review the case to determine how much money GEO Group has made from the single dollar payments. Arguments are also set to begin Thursday in a similar class action lawsuit.
Washington State Attorney General Bob Ferguson welcomed the court ruling and also called for the GEO group to be forced to reimburse both exploited prisoners and the citizens of Tacoma.
"This multi-billion dollar company has illegally exploited the people it detains to line its pockets," Ferguson said on Facebook. "Today the jury returned a unanimous verdict: we won. GEO must now pay its workers minimum wage."
Ferguson further called the court ruling a "major victory for workers' rights and basic human dignity."
In a separate statement, the attorney general's office also welcomed the decision while lambasting the actions of the GEO group, stressing that the detention center does not house sentenced prisoners.
"There are no exceptions for private for-profit institutions like GEO's. The people detained there are not criminals and are not part of a treatment or rehabilitation program," said the press release. "Unlike a jail or prison, which houses people involved in the criminal justice system and is run by state or local governments, the detention center is a for-profit facility that houses people awaiting trial. civil immigration procedure. "
Attorney General Ferguson has a long history of fighting for civil rights in Washington State. In 2015, he created a special operation, the Wing Luke Civil Rights Division, which helps enforce state and federal anti-discrimination laws.
This is not the first time that GEO Group has faced legal issues, including another class action lawsuit brought by Colorado inmates who claimed to have been subjected to forced labor.
News week contacted GEO Group for comment.