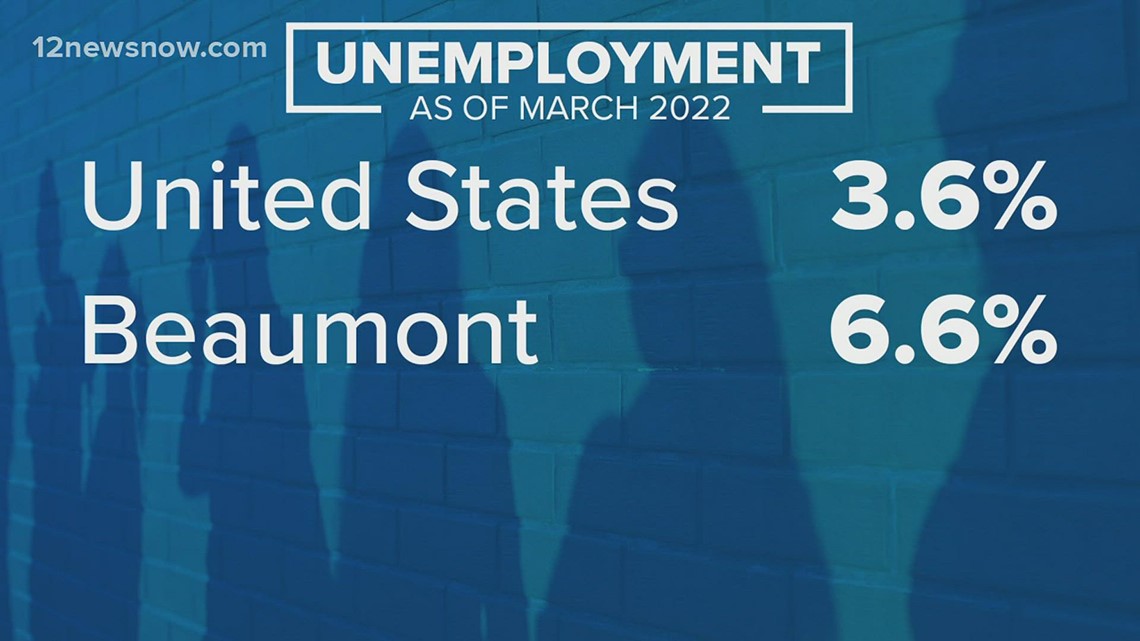 Southeast Texas families living 'paycheck to paycheck'
Low income coupled with inflation has left many Southeast Texas families struggling to make ends meet.
BEAUMONT, Texas — Multiple issues around the world have put families in Southeast Texas under severe financial strain, experts say.
Financial experts said many people in Jefferson County are struggling and many families are living paycheck to paycheck.
"The fact that our unemployment rate is almost twice the national average drives down the median household income in Jefferson County," said John McCollough, professor of economics at Lamar University.
Southeast Texans are facing financial stress due to the pandemic coupled with inflation.
For March 2022, the national unemployment average was 3.6%. In the Beaumont area, it was 6.6%.
McCollough believes several issues have caused such high unemployment, including refineries not operating at 100% capacity.
"There's a tight supply of oil due to the Russian-Ukrainian war, and so maybe the refineries aren't getting the amount of supply that they're used to," McCollough said.
McCollough said parts of the service industry are still operating without being fully staffed. The amount of money Southeast Texans earn may also play a role in their financial struggle.
According to the U.S. Census Bureau, the median household income in Beaumont in 2020 was just over $48,000. That's well below the national average of $67,000.
Low income coupled with inflation has left many Southeast Texas families struggling to make ends meet.
"With prices rising so fast, so high, it's eroding the standard of living for household members," McCollough said.
Lori Higgins of Mobil Oil Credit Union said eight out of 10 American workers live paycheck to paycheck. Higgins said a sudden outlay of $300 or $400 could spell financial trouble for families in Southeast Texas.
"Which can lead to a lack of emergency savings. This can lead to credit card usage that you may not be ready to handle," Higgins said.
Higgins said maintaining a high credit score is more important than ever for Southeast Texans.
"Pay your bills on time every time because it will also lower your credit score," Higgins said. "The higher the credit score, the lower the interest rate if you're going to borrow money. The lower the interest rate, the more money you'll save."
McCullough said property tax increases during this period of inflation are adding an increased burden on Southeast Texans and others.
Southeast Texas depends on the refining industry. Oil and supply shortages and other factors have hurt people's pockets.
Also on 12NewsNow.com…