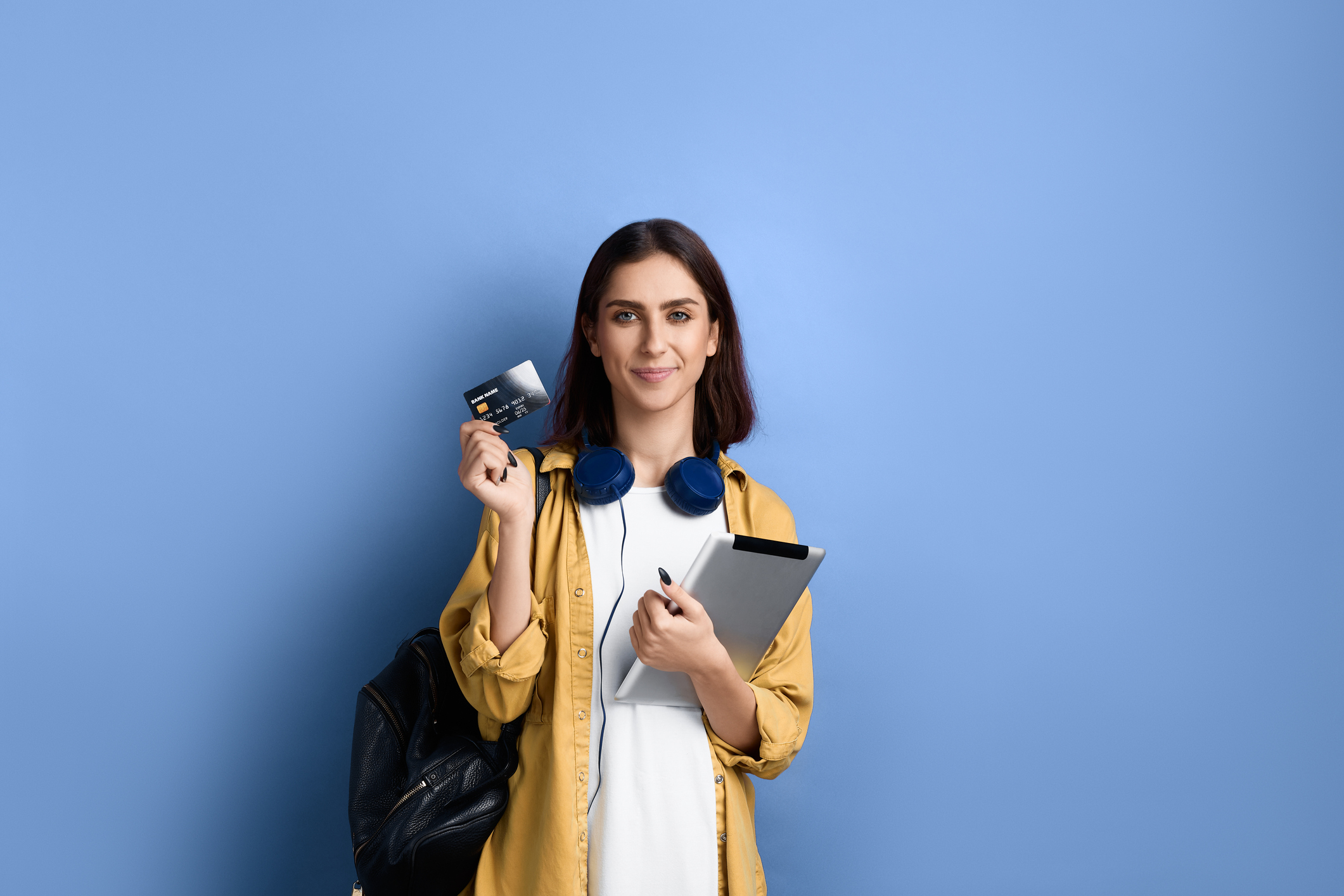 What 2022 freshmen need to know about credit cards
More than two-thirds of undergraduates use credit cards to help them financially while in college.
According to a survey by US News, more than 67% of college students have at least one credit card in their name, and just under 10% have access to a credit card as an authorized user.
Meanwhile, 46% of students said they already faced credit card debt before graduating from college, with another third of students planning to apply for a credit card within the next six months.
Currently, more than 45 million people collectively owe $1.6 trillion, according to US government data, with the typical undergraduate student now graduating with nearly $25,000 in debt.
Of the 46% who have credit card debt, 27% said their credit card debt exceeded $2,000 while in school.
And, when asked what would happen if they paid a credit card bill late, almost a third correctly believed they would incur late fees, with almost half being aware that the longer it would take them to pay their credit card bill, the more it would hurt their credit rating.
However, undergraduates seem largely in the dark when it comes to their credit score, with just one in five saying they understand how it's measured, while more than one in five admitted they don't know what it is. is a credit score.
A credit score is an assessment of a borrower's creditworthiness. It basically measures the likelihood that you will repay the borrowed money and pay your bills.
Organizations measure your credit score on a number between 0 and 850, with a credit score above 700 being considered good. Consumers generally range between 600 and 750, with the average FICO score in the United States reaching 714 last year.
In general, the better your credit score, the more likely you are to be able to borrow larger sums in the future. It could be the difference between qualifying for a big loan, like a home loan or a car loan.
Additionally, it often affects how much you'll have to pay in interest or fees if you're approved for your loans, and could even impact your ability to rent if your landlord considers your credit score.
How to improve your credit rating:
Make at least your minimum payment and make all debt payments on time.
Keep your credit card balances low and withdraw small credit balances to prove your lending ability
Only open accounts that will be reported to the credit bureaus.
Avoid regularly asking for credit.
If you're considering getting a credit card to boost your credit score and help you through college, there are a few things you should be aware of.
The first is to budget your day-to-day expenses effectively and ensure that you can afford repayments and pay them on time.
Track your expenses and set budgets based on your loan repayment schedule or payroll schedule if you work while in school. Having a strong financial footing will help you stay afloat and stop the spiral of debt before it starts.
You also want to make sure you have the right type of credit card for your needs. Most don't come with an annual fee, but interest rates vary by specific application.
Student-specific credit cards are a great option for those just starting out, but keep in mind that the Credit Cards Act of 2009 requires borrowers under 21 to show they have the necessary income to pay for their purchases or have a co-signer.
If you have a credit card, avoid going over it to ensure your credit score keeps growing.
Your credit score measures the amount of credit you've used compared to the amount of credit you have, also known as the credit utilization rate. Try to keep this around 30% or less to see your credit score improve.
Finally, be sure to always monitor your credit score, which you can do for free with many credit reporting sites.
The three best credit cards for students
Discover it® Student Cash Back
Discover's student credit card comes with no annual fee and plenty of cash back to help you get more for your money.
Credit card offers 5% cash back on everyday purchases at different places each quarter like Amazon, grocery stores, restaurants, gas stations and when you pay with PayPal. You also get 1% cash back on all other purchases.
Discover also has an introductory offer that will automatically match any cash back you've earned at the end of your first year.
You need a credit score of at least 580 to access the card, with interest rates available between 15-24%, but you don't need a credit score to apply for rates higher.
Chase Freedom® Student Credit Card
Chase offers its student credit card with a $50 cash back bonus after your first purchase, plus 1% on everything you spend.
The card comes with no annual fee and comes with a credit limit increase after making five monthly payments on time within the first 10 months of account opening.
It also offers a $20 good reputation reward after every account anniversary for up to five years, and a free credit score service to help you stay on track.
You need a slightly higher credit score between 670 and 850 to access the card with a low interest rate of 17%.
Capital One SavorOne Student Cash Rewards Credit Card
Capital One offers a student credit card with a plethora of cash back on everything from meals to streaming services, and no annual fee.
Currently, you can get 3% back at a range of restaurants, entertainment services like Netflix, and grocery stores, excluding Walmart and Target.
You can also earn 8% cash back on entertainment purchases when you book through the Capital One Entertainment portal
The card offers 1% on all other purchases, plus a $100 bonus if you spend $100 in the first three months, and you could earn $500 if you refer a friend and they're approved for a credit card.
There are also no foreign transaction fees if you plan to spend a semester abroad.
Interest rates range between 16-26%, and you need a credit score of at least 580 to be approved for these rates.